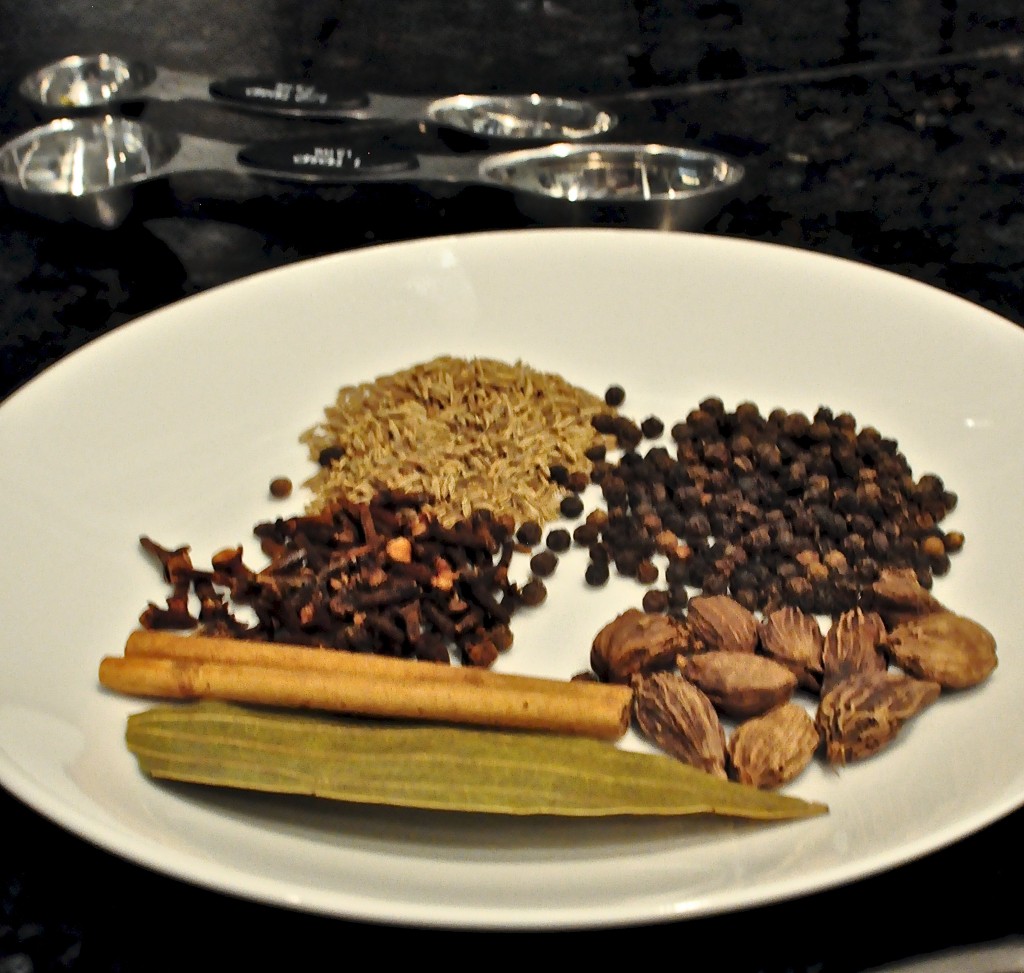 Indian food is very complex and interesting which is why I (and I'm guessing maybe you) like to eat it so much.  However, that means when you step in the kitchen to prepare it you need a bevy of spices.  I know it can be frustrating to embark on cooking a new cuisine only to encounter a new ingredient at every turn that you have to procure.  And this can be especially intimidating if you have never shopped at an Indian market before.  So for those of you planning your first trip to the the Indian market (or planning to shop online) this is the perfect post for you.
I'm going to start with spices that are pretty easy to find at a regular grocery store that you may already have in your kitchen.  These are spices that I always have on hand that play a big part in Indian cuisine as well:
cumin seeds
cloves
cinnamon sticks
black peppercorns
dried bay leaves
chili flakes
coriander seeds
Now for the more challenging part of the spice list!  These are spices that more likely to be foreign to you (unless you have already dipped your toes into preparing Indian at home) and will require a trip to an ethnic market or can be bought online:
I hope this post helps informs your next spice shopping trip.  And to all the moms out there – Happy Mother's Day!  I'm hoping to get a couple of hours off to watch the new Netflix show, Chef's Table.  The only problem is that all the food looks so fabulous, I know I will get hungry.  Maybe I can get the kids and Arjun to make snacks…..