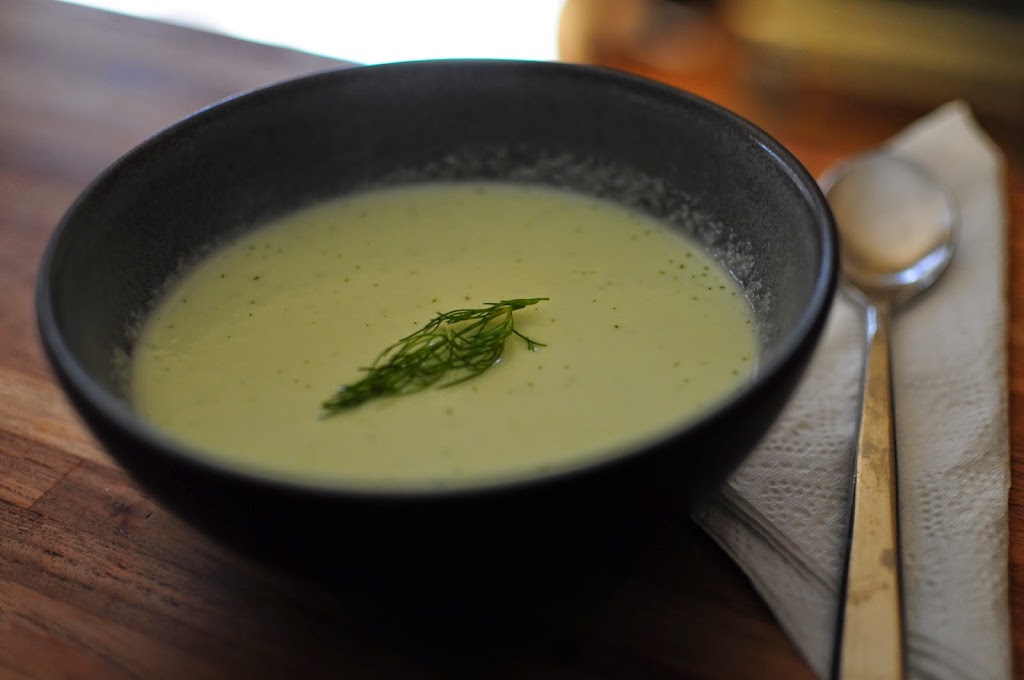 Last weekend was an epic food weekend.  We discovered that our local Indian store, Neelam Pacific Market in downtown San Bruno, has fresh samosas on the Saturday and Sunday mornings so of course had to start with one of those.  It was worth the calories, my friends.  Detailed blog post on this gem of market coming soon.  I wish I had discovered it sooner!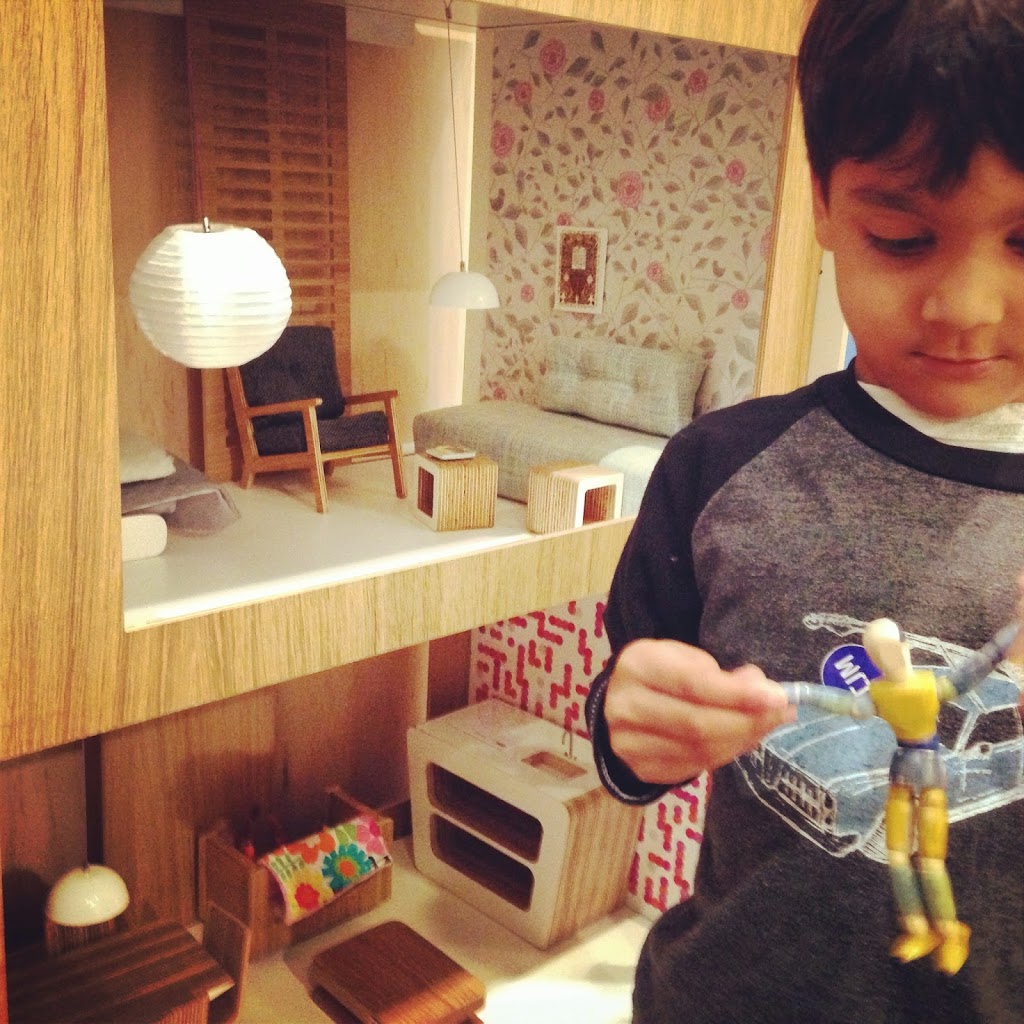 A mid-century dollhouse – LOVE!
From there we visited the Contemporary Jewish Museum to check out the mid-century exhibit.   And wouldn't you know but they have a slammin' Jewish deli at the CJM called Wise Sons.  This place is the real deal – homemade matzo ball soup, chocolate babka, bialys – the works!  I may have splurged and had a Ruben there with their house made pastrami – which was to die for!  No regrets.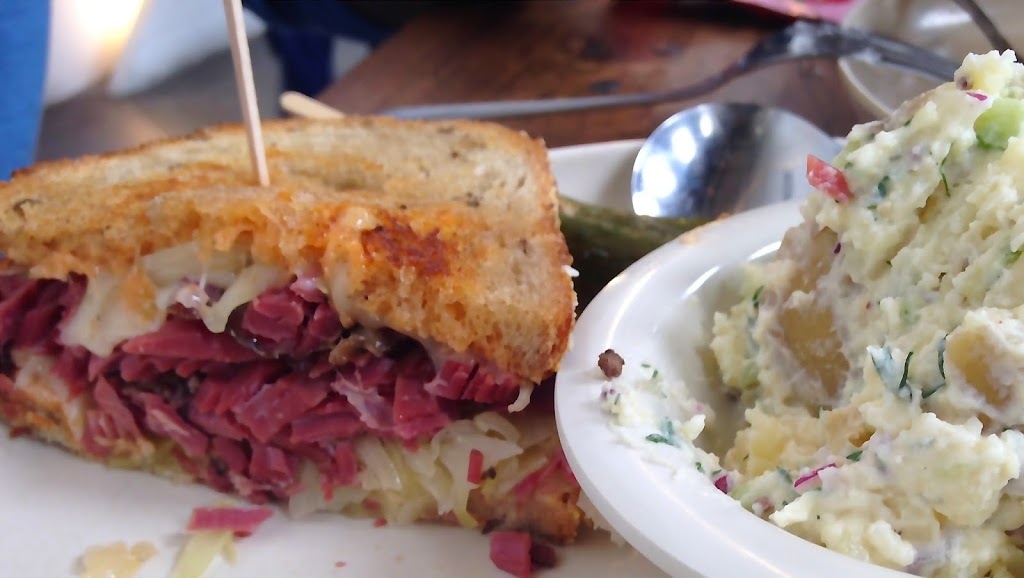 How do you turn this down?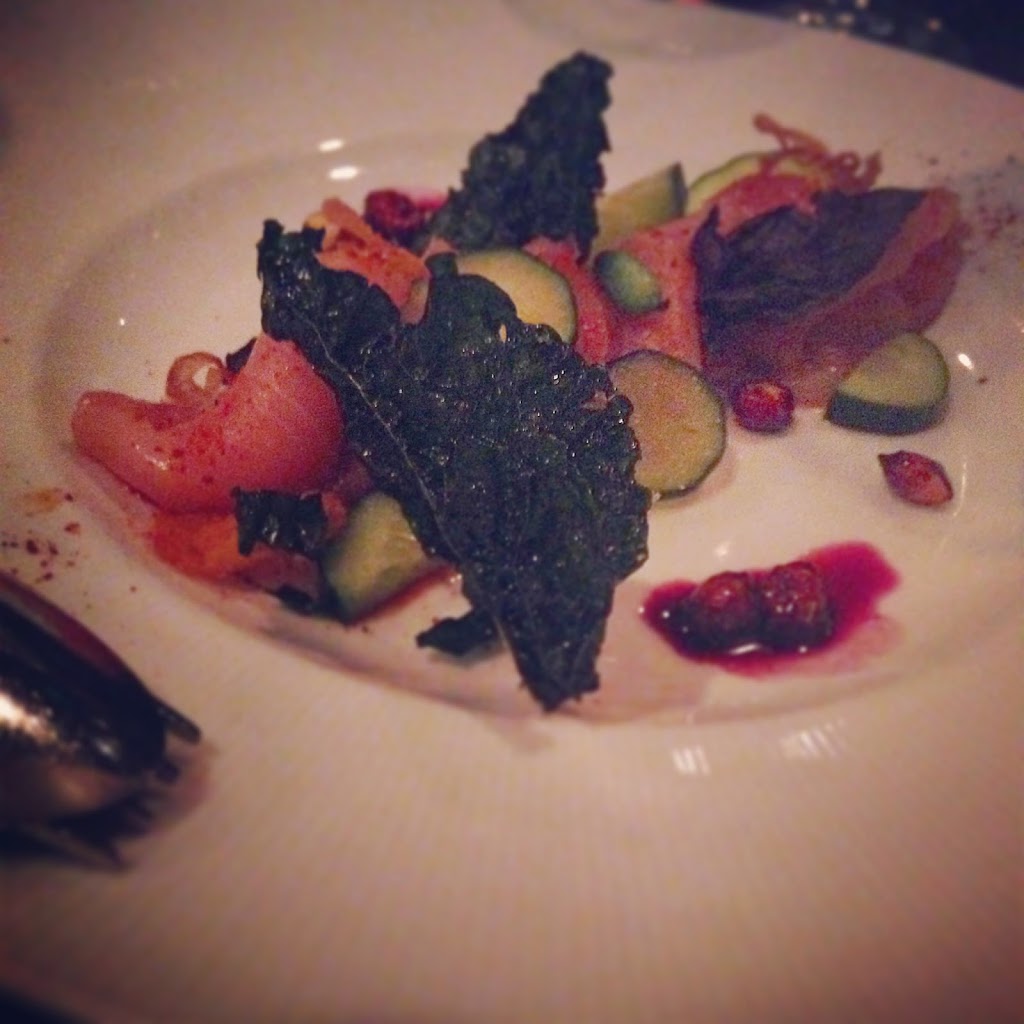 Hamachi Crudo with fried kale, opal basil and peanuts
And then the evening was a rather decadent date night at SPQR.  The chef there was just named best new chef from Food and Wine – and our meal did not disappoint.  Delicious homemade pastas and a very interesting Italian only wine list.  We started with this incredible, silky hamachi crudo and ended with fresh miniature donuts.
So you may not be surprised to hear that by Sunday I was craving something a bit lighter and perhaps easier on my waistline.  I have a handful of things I turn to when my palate needs a respite and at the top of the list is this cold cucumber soup.  First of all, no cooking is required.  You simply throw a bunch of good for you stuff into a blender and whirl.  Less than two minutes later you have soup!  It reminds me a bit of raita – that refreshing yogurt condiment you get served often at Indian restaurants with your meal.  It has a clean taste with the cucumber really shining through.  The yogurt lends creaminess and the dill gives it some complexity.   My son adores this soups and drinks it from the bowl with a straw.
This makes a great meal with some smoked salmon on good bread.  Of course, I preferred to have it with salad last weekend.  The recipe is from one of my favorite cookbooks – Vegetarian Planet by Didi Emmons.
COLD CUCUMBER SOUP

Ingredients:
2 English Cucumbers, peeled and roughly chopped
2 tbls chopped shallot
1 tbl lime juice
1 tbl extra-vifgin olive oil
3 tbl chopped dill
2 cups low-fat plain yogurt
1/2 tsp salt
fresh dill sprigs for garnish (if you're feeling fancy)
1. Combine all ingredients in the blender, except the dill sprigs.  Blend for at least 60 seconds until everything is pureed.
2.  Chill the soup for at least 30 minutes.  Serve in bowls topped with a dill sprig.