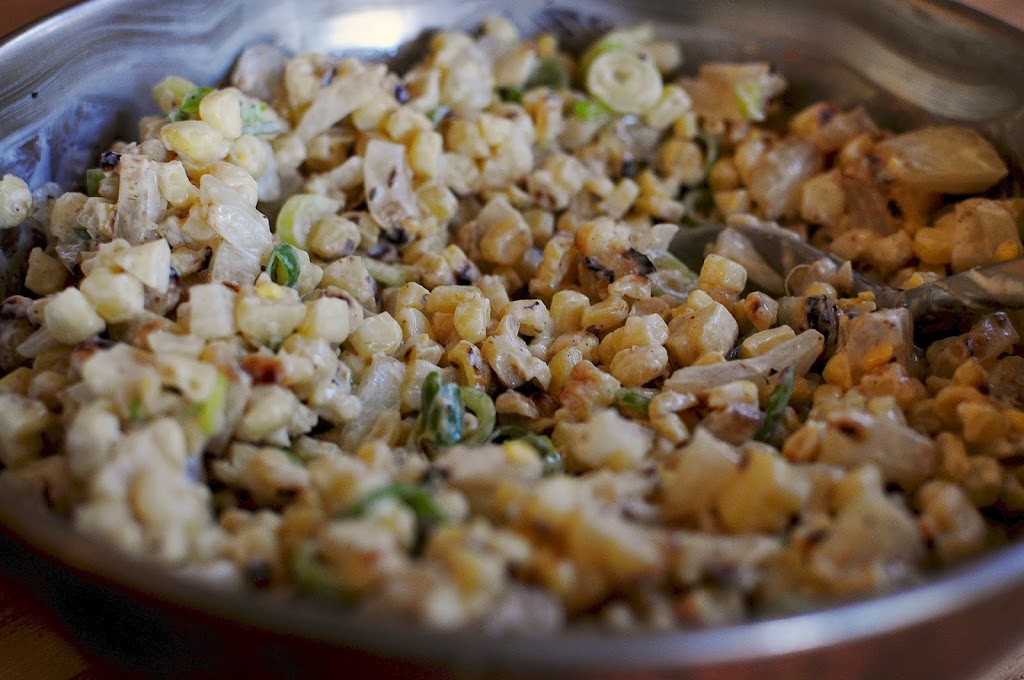 It is August and the market is overflowing with tomatoes and corn right now.  When I was growing up, this was the time of year that my dad would fire up the grill specifically for the corn.  After it got slightly charred, my mother would take half a lime, dip it in chaat masala (a palate tingling Indian spice blend) and rub it all over the corn while squeezing the lime.  It was smoky, a little bit spicy and pleasantly sour.  I realized later that this dish was based on the way corn is served all over the streets of Delhi.  You see gentleman charring corn over open flames all over the city and rubbing it with lime or lemon and spices.
I love this preparation and was thinking of way to convert it into a salad to make it a little easier to eat.  I thought of another corn salad I like to make that is punctuated with chipotle and used that recipe as a launching pad.  I took out the chipotle and replaced it with chaat masala and some ground roasted cumin.  I tried out this new Indian Street Corn Salad on a willing group of guests on Sunday and it was all but gone by the end of the evening.  Success in the eyes of this cook!
This recipe is great for entertaining because everything can be done in advance – actually it is better that way so the flavors have time to meld.  And leftovers are great the next day too – if you are lucky enough to have any!
INDIAN STREET CORN SALAD
5 ears of corn
1 Vidalia or sweet onion, cut into thick slices
1/3 c of sour cream
lime
1 tsp of chaat masala
1 tsp cumin
1 scallion finely chopped
1. Shuck the corn but leave the inner layer intact.  This keeps the kernels moist while grilling but still allows a few to get nice and charred.
2. Grill the corn and onion slices over medium heat for 7-10 minutes, turning frequently until they are cooked on all sides.
3.  Let the corn cool and then completely shuck.  Chop the onion into a dice.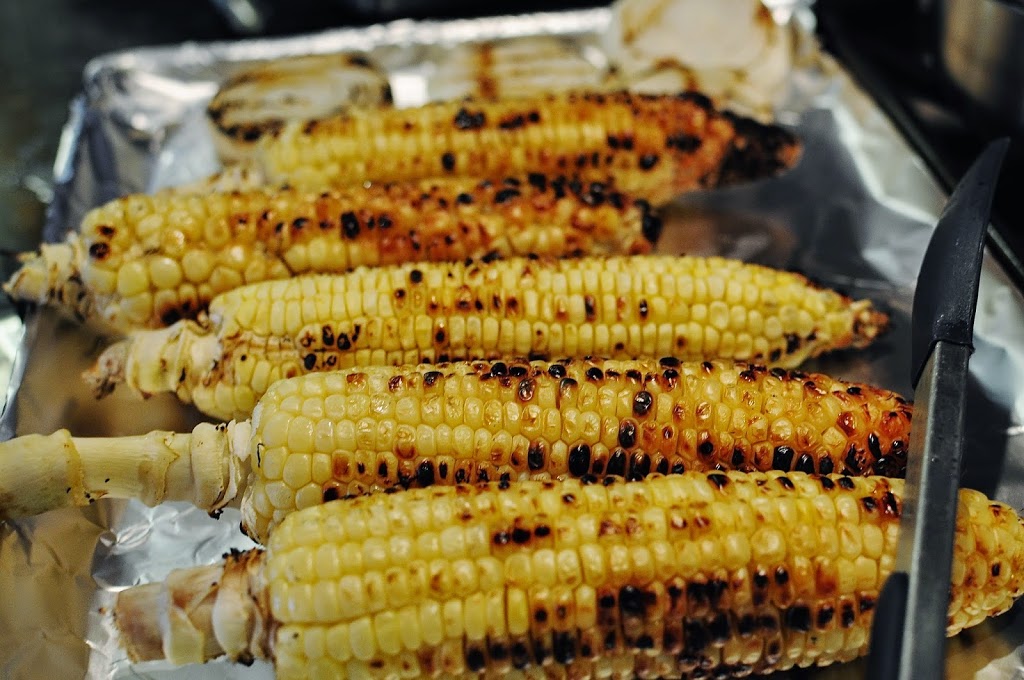 4. Cut the kernels off the cob.  My trick with this is too cover a cookie sheet with aluminum foil and cut the kernels onto that.  That way you can gather the foil when you are done and transfer to a bowl cleanly.  Also transfer the onion to the same bowl.
5.  Toast the cumin seeds in a small skillet over medium heat until they turn darker brown – about 5 minutes.  Crush the seeds in a mortar and pestle or spice grinder.  They don't have to be perfectly ground – a little texture is nice.
6.  Mix together the sour cream, roasted cumin powder, chaat masala and juice of half the lime.  Taste the dressing.  You might want to add the juice of the remaining half lime or even some salt.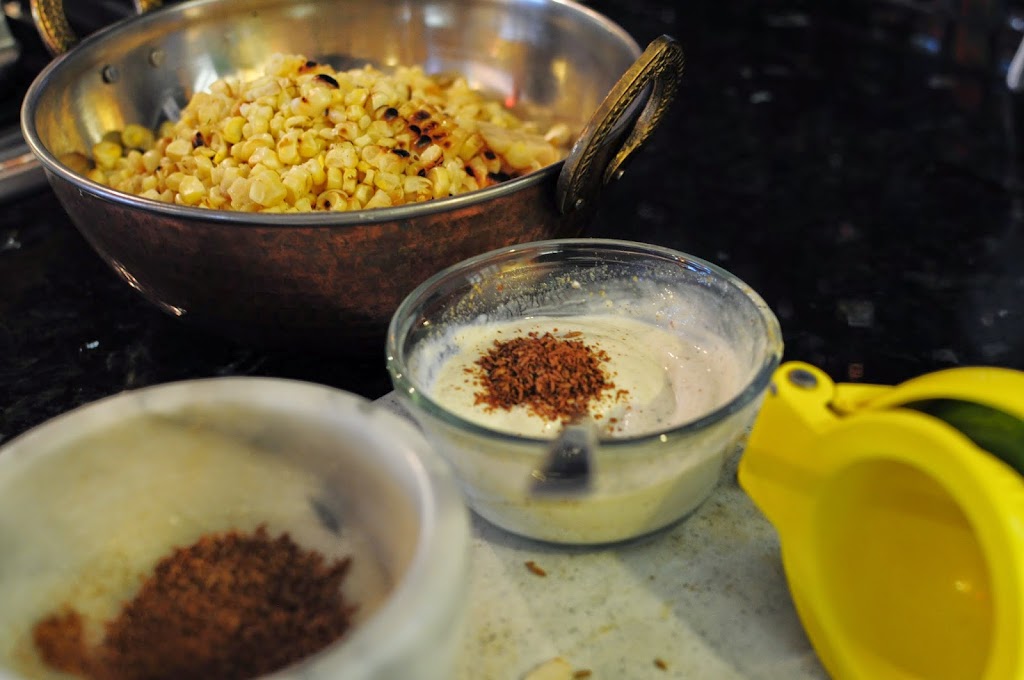 7.  Mix together the dressing and green onion with the corn and sweet onion.
8.  If you can, refrigerate for 30 minutes for the flavors to develop.
This would be an amazing side to anything off the grill, like tandoori ribs.