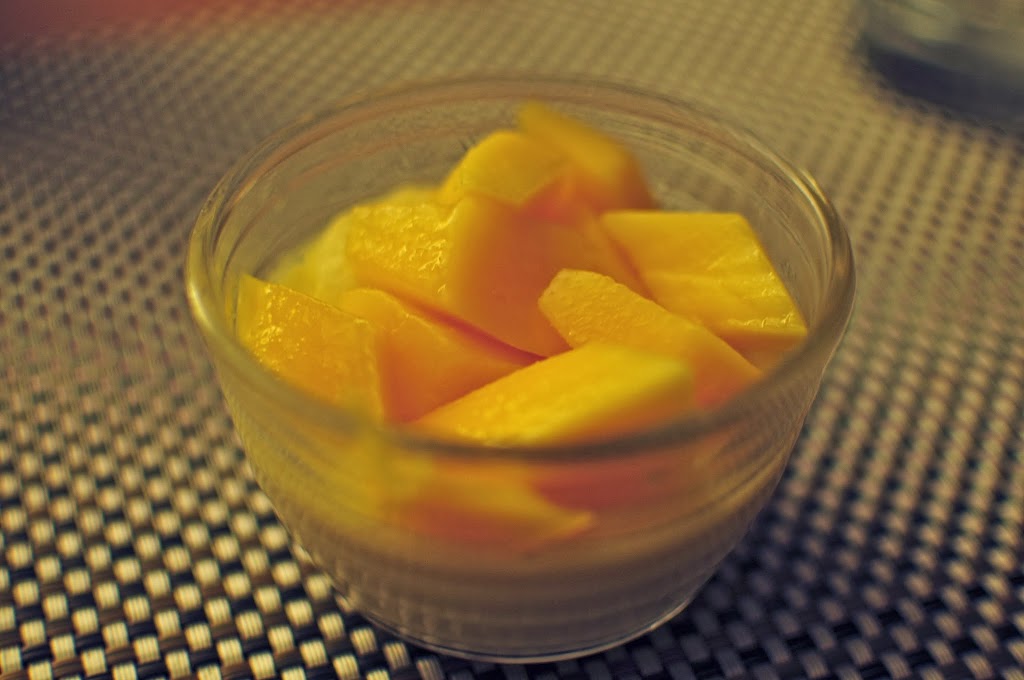 The holidays are coming, and as much as I am a fan of Thanksgiving and Christmas, I mean the Hindu holiday of Diwali.  It celebrates the triumph of good over evil (I am simplifying of course – there is a long, complicated, colorful story complete with a wicked stepmother behind the holiday) and is celebrated by the lighting of candles and firecrackers.  This is also the time that sweets are consumed and exchanged among friends and family.  Full disclosure, I am not the biggest fan of Indian desserts unless they are made by my expert mother's hand.  I prefer eastern flavors that are used in western preparations.  This ginger custard is the perfect marriage of east meets west.  The sharp ginger flavor is mellowed by the creaminess of the custard.  Plus it requires only a handful of ingredients and the richest thing used is whole milk so for a dessert it is almost good for you.  I served the custard topped with fresh, ripe mango but it would be delicious all by itself as well.
This recipe comes from Gourmet Today which is a mainstay in my kitchen.  It is a culinary behemoth whose recipes span the globe.  I usually turn to it first when I am looking for a new recipe to spice up my repertoire.
Diwali is this Sunday, November 3 so be sure to indulge in something sweet and light a candle.  The flame will show goddess Lakshmi the way into your home and she brings wealth and prosperity – which we all need!  Along with dessert, of course….
GINGER CUSTARD
Ingredients:
1/2 c sugar
1/4 c finely chopped ginger
1/4 c water
1 3/4 c whole milk
2 large eggs
2 large egg yolks
pinch of salt
1.  Preheat oven to 325 degrees.  Make sure your rack is set to the middle.
2.  Bring, sugar, ginger, and water to boil in a heavy small saucepan, stirring until sugar is dissolved.
3.  Add the milk, return to a boil and remove from heat.  Let stand, covered for 15 minutes.
4.  Whisk together eggs yolks, and salt in a medium bowl.
5.  Gently add in the hot milk to the egg mixture.  Do this slowly or you will have scrambled eggs on your hands!
6.  Pour through a fine mesh sieve into a a cup or bowl with spout.  Discard solids.
7.  Divide custard into 6 ramekins.  I used 8 oz. glass ramekins that worked perfectly because there was room left for me to add fruit on top.
8.  Arrange ramekins in roasting tin and cover each tightly with foil.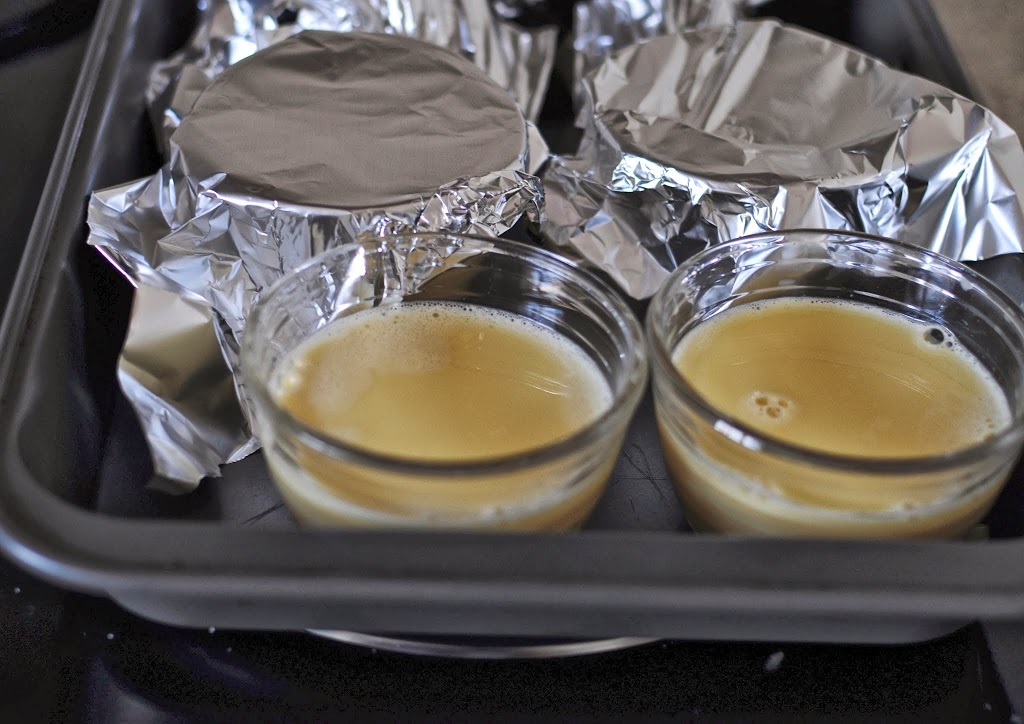 9.  Put tin in the oven and add freshly boiled water to come up halfway up the sides of the ramekins.
10.  Bake until custards are set around the edges and still wobbly in the center.
11.  Transfer ramekins to a rack and cool to room temperature.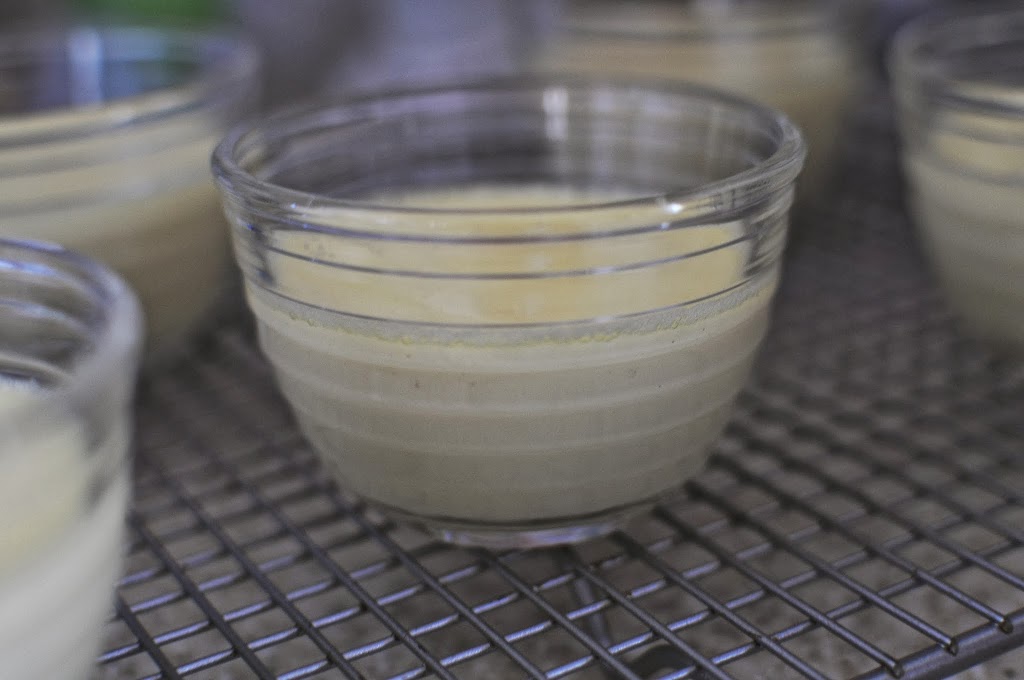 12.  Refrigerate custards, uncovered, for at least two hours.