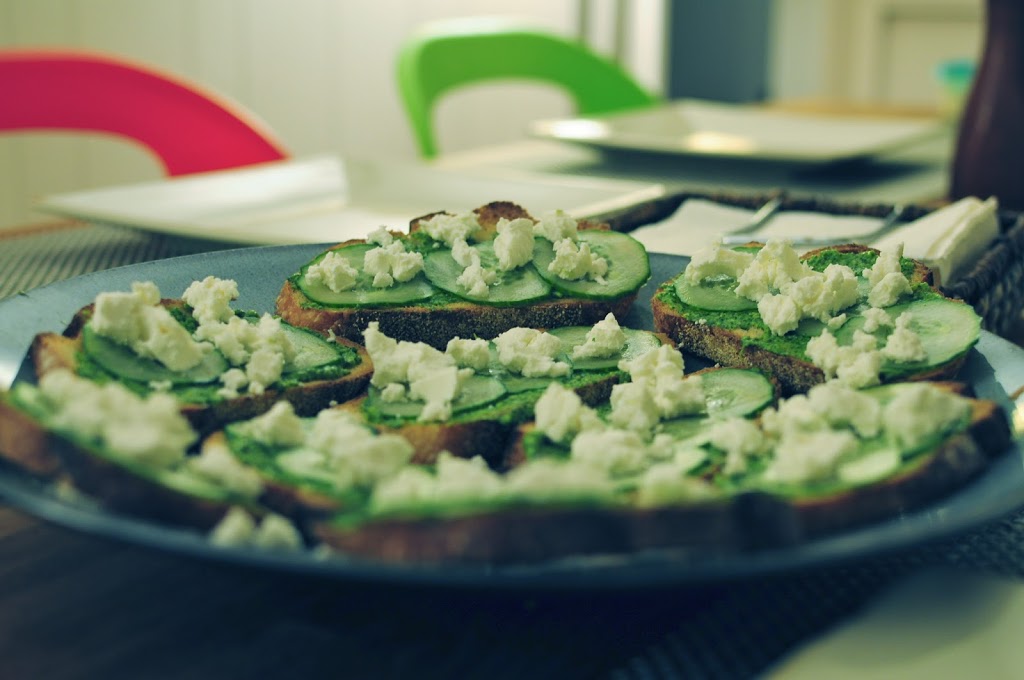 I adore cilantro chutney – that green sauce that just about every Indian restaurant will serve with samosas or papad.  And, I posted a recipe for how to make it last June – as simple as throwing a bunch of green stuff into a blender!  It is the completely balanced combination of herbal and tangy with a bit of heat that wins me over every time in this condiment.  I love the flavor of this sauce so much I wanted to expand its uses and thought of developing it into a pesto that could work on pizza, pasta, and even all dressed up as an hors d'oeuvre on crostini.  Holiday entertaining was the ideal motivation for me to perfect this pesto recipe.  You can make it in less than 10 minutes in the food processor and it keeps a week in the fridge.  Traditional Italian pesto uses pine nuts but I thought peanuts would work better with the Indian flavors here.  I tried it with the addition of ginger and garlic and without – and preferred it without so the cilantro and mint really sing uninterrupted.  I made one batch and used it two ways – for Indian crostini and over pasta.  The crostini were an elegant, gussied up version of the cucumber chutney sandwich, a fond staple of my childhood.  I simply spread the pesto on lightly toasted sourdough rounds, topped with thinly sliced cucumber (I used a mandoline because it WAS Christmas after all) and crumbled goat cheese.  These were a big hit and disappeared quickly.  I used the leftover pesto a few days later simply tossed with some fusili pasta, shredded roast chicken, roasted red bell pepper and red onion.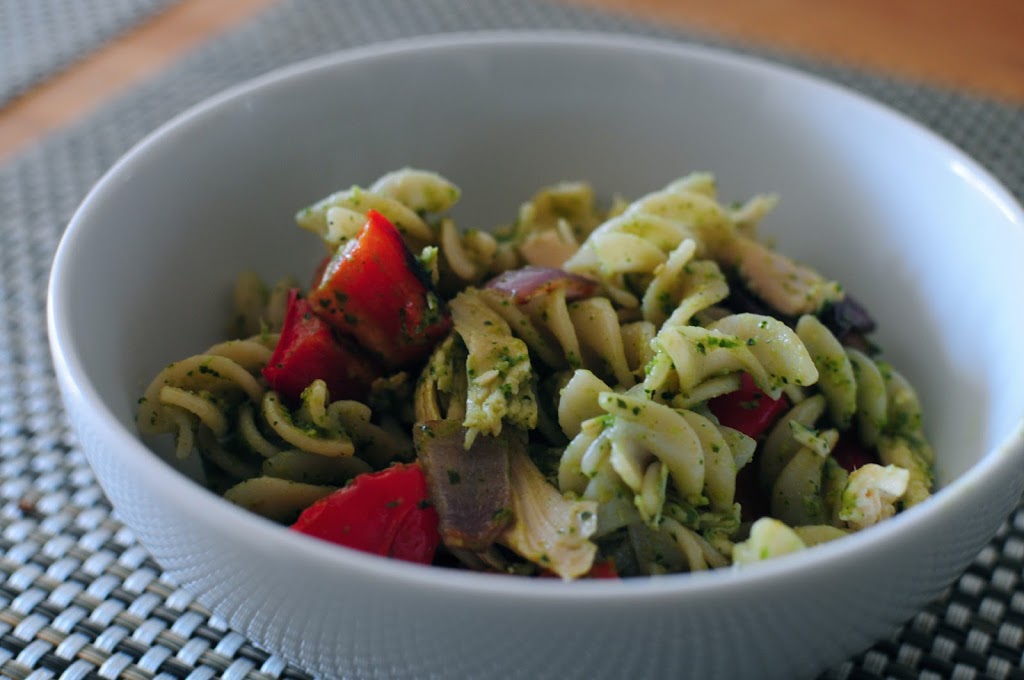 Even my son gobbled up this dish!  I used brown rice pasta as it was the closest thing I could find to soba noodles but the pesto would work on any pasta of your liking.  Once the weather warms up I can't wait to try it tossed with some freshly grilled summer veggies.  Yes, I really love the taste of this stuff that much!  Try it for yourself and start your own chutney/pesto addiction.
Cilantro-Mint Pesto
Ingredients:
1/4 c. roasted and salted peanuts
1 bunch cilantro, washed and bottom stems removed
1 c. fresh mint leaves, washed
3 scallions roughly chopped
1 serrano chili (or more if you like it hot)
1 tbl chaat masala
1/4 c. olive oil
1/2 tsp salt
freshly squeezed juice of half a lemon
zest of a whole lemon (I used a microplane)
1. Combine all the ingredients in the bowl of your food processor, except the oil and pulse until all is uniformly chopped.  Scrape down the sides with a spatula a few times to make sure nothing is missed.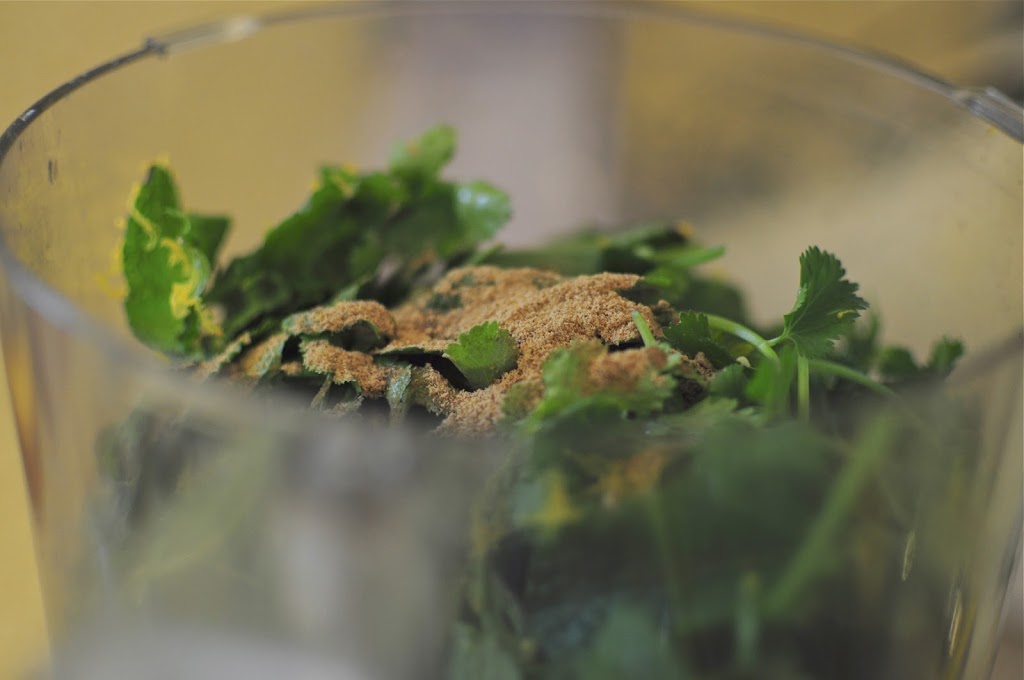 2. With the machine running slowly add the oil in a thin stream.
3. Taste and add more salt or fresh lemon juice as needed.