I hope everyone had a delicious, fabulous Thanksgiving.  We traveled back to Burke, Virginia where I grew up.  We got to my parents home just in time for a late dinner and my mother surprised me with homemade samosas.  They were divine.  Even my son, Shiv went bananas for them.  I kinda wish I had one right now actually.
For Thanksgiving this year, we tried something different and actually served fried chicken for our main course.   I chose it because 1) fried food feels decadent which is perfect for a holiday meal, 2) I had a feeling everyone would love it including my small fry (and I was right) and 3) it is one of a handful of dishes my little brother (who is pushing 30) can actually make unassisted which meant that the rest of us would not have to deal with it.  Success all around!  I think we have a keeper.  The chicken itself is a thing of beauty.  Soaked in buttermilk and then coated with flour and crushed pecans it is everything this dish should be.  If I've inspired you to give it a whirl, the recipe lives here.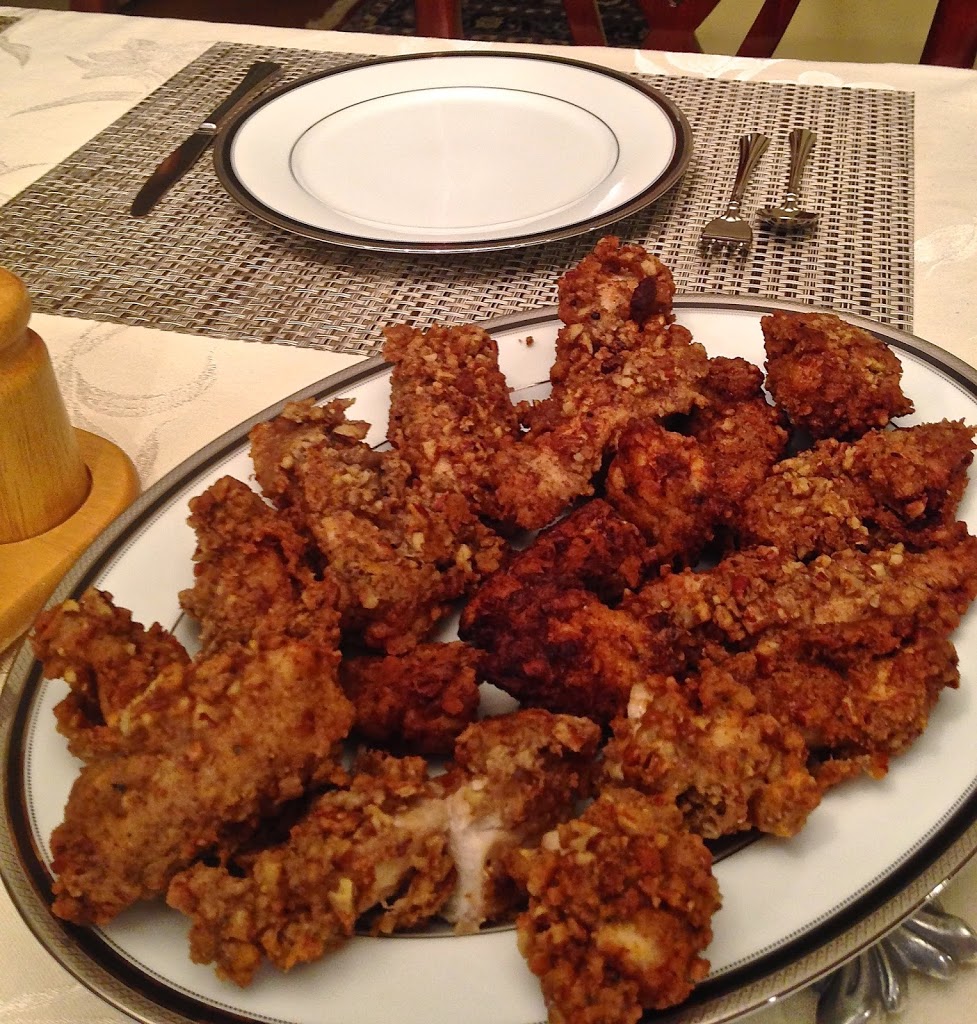 If you were more traditional in your holiday spread and served turkey and had the brilliant foresight to save the carcass, this turkey pho would be the perfect use for it.  The recipe looks so good I almost want to roast a turkey just to have the bones to make the broth.  Yum!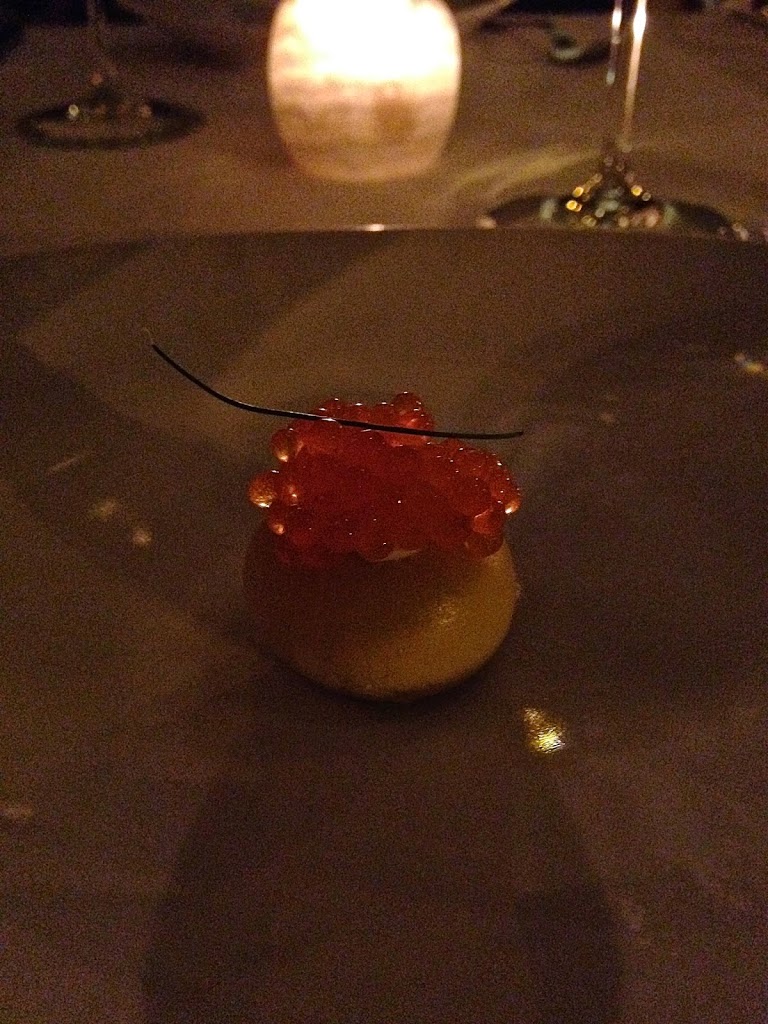 Another food highlight from our trip back to VA was a surprise dinner at the lovely Komi.  Arjun and I celebrated our tenth wedding anniversary this year and my brother (who is especially skilled at dinner reservations) snagged us a table at the this Dupont Circle gem.  When we lived in DC from 2004-2006, Komi was our most favorite meal.  This time around things were different.  The restaurant has been discovered and was very busy, but they did give us the best table in the house in the big picture window at the front.  The menu is prix fix and they just keep rolling out lovely appetizers followed by a couple of pasta courses, a main course meat entree, finishing up with a couple of dessert offerings.  The standouts were this lovely, delicate bun, filled with greek yogurt and topped with roe and the main course of grilled goat which was served with fresh housemade pita, pickled hot peppers and cool, creamy tzatziki sauce.  We chose to have wine pairings with our meal and they were all outstanding.  I highly recommend giving this place a try for a special occasion – but just make sure to call exactly a month in advance.  They book quickly!
What were the stand outs from your Thanksgiving meal?  And if you traveled out of town, did you discover any new restaurant?  Dish!