As much as I love to spend long hours in the kitchen cooking (it relaxes me), the reality is that with a relatively new baby and three year old I just don't have the time any more.  We just hosted a barrage of visitors and to help carry the culinary load I enlisted the help of my very very good friend – the Trader Joe's frozen section.  We live less than a mile from one – much closer than the Indian store plus they carry other non-Indian goodies that we love like dark chocolate peanut butter cups.  It had been a while since I had explored the Indian frozen goods and they have a LOT of stuff.  My philosophy with entertaining these days is to cook the meal (main course plus sides) and buy already made grub for appetizers and dessert.   So with that in mind, I discovered the following gems: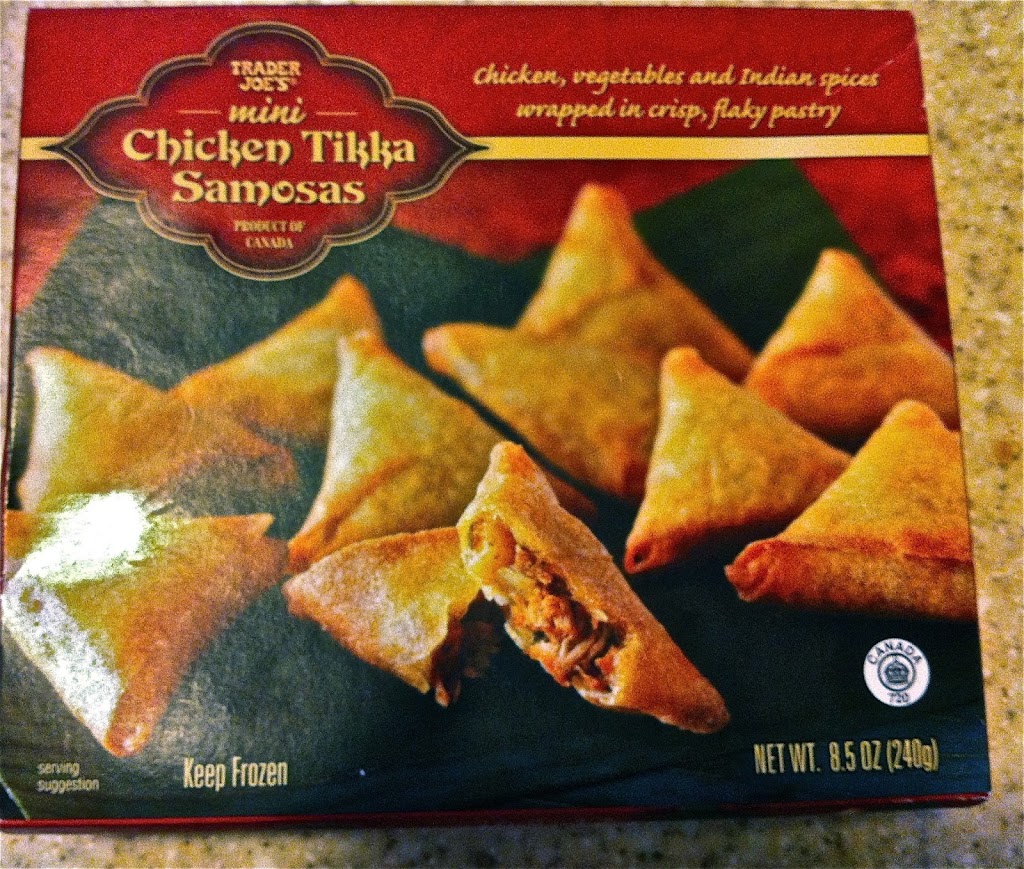 Chicken Tikka Samosas
These are addictive little things.  They are cocktail size and the chicken is spiced just right.  The outside is wonton wrapper so not entirely traditional but very tasty nonetheless.   When I am particularly short on time (which feels like all the time these days) I buy TJ's sweet Asian chili sauce for dipping.  It approximates nicely to Maggie Hot and Sweet which is like India's ketchup.  TJ's also makes a veggie samosa but I think the flavor of the chicken is superior.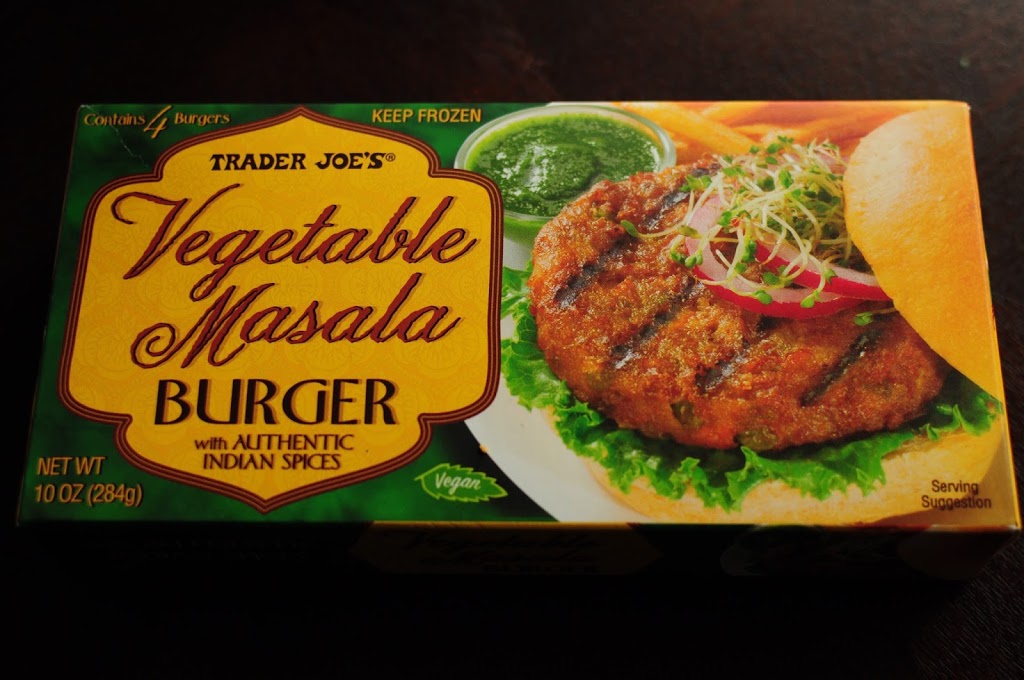 Masala Burgers
This is not really appetizer but still amazing to have in your freezer.   It is basically like a spicy Indian potato patty with other veggies added in so it feels slightly healthier.  I love this with a fried egg on top and drizzled with hot sauce.  These burgers have saved dinner at my house on many an evening.
Aloo Chaat Kathi Roll
My cousin, Amita turned me on to these and I am so glad she did!!  It is basically spicy potato filling wrapped up to look like an Indian burrito or hot pocket.  Great spicy flavor (it actually made my nose run a little – good sign) and perfect for a quick lunch.  Don't expect anything resembling a traditional kathi roll because you will be disappointed.  But these are a tasty fusion food that I would happily eat when the mood for something palate tingling hits me.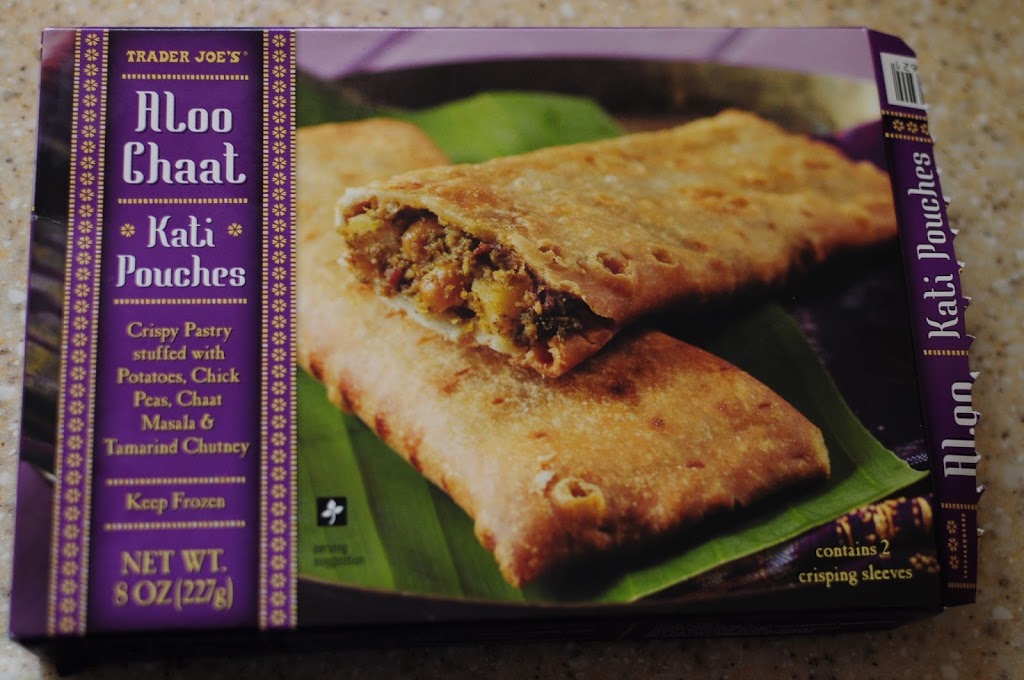 Chocolate Mousse Cake (not Indian but so good I had to mention it!)
I bought this cake for dessert not expecting too much.  It lives in the frozen section at Trader Joe's and you let it defrost at room temperature before serving.  It was shockingly good, with a light, airy texture and rich chocolate taste.  I was floored.  I would buy this again in a heartbeat and serve with fresh raspberries and whip cream to fancy it up.