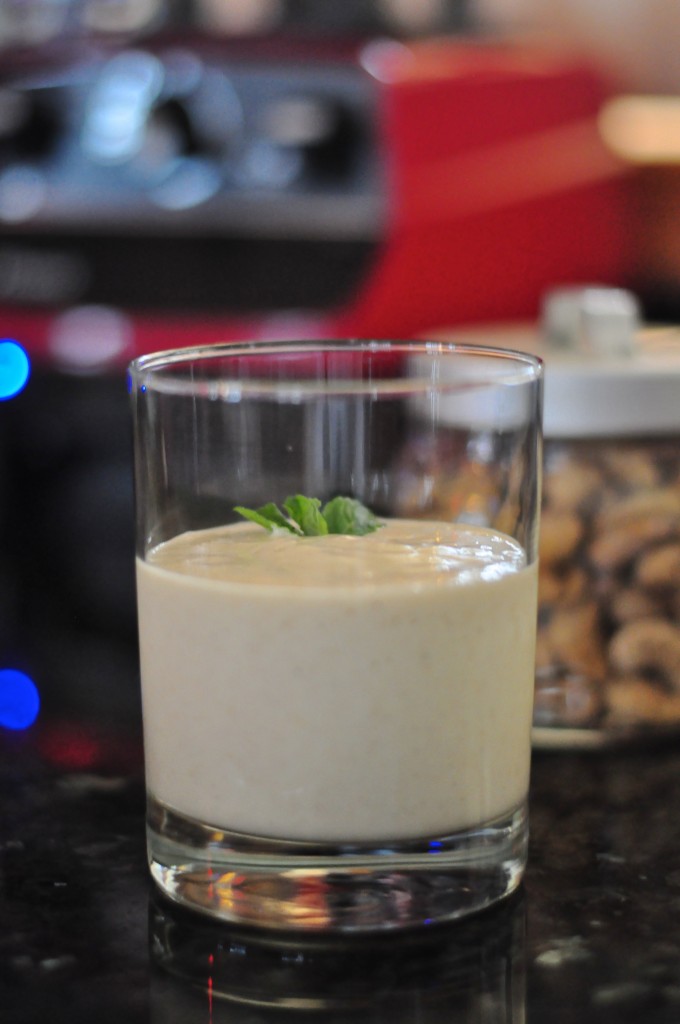 As I was setting up this brand new website, one of my tasks was to categorize all my recipes to make them easier to find for you. This was a great exercise for me because, up until now, I basically blogged about whatever I felt like sharing. Mainly, recipes that I thought your kitchens and palates would rejoice over. And I will continue to share those kinds of recipes but, also bear in mind variety and make sure I offer things in all categories. One category which sorely needs some love is drinks. Which is sort of ridiculous because we make Indian drinks ALL THE TIME and adore them! I think drinks are typically so easy to whip together (compared to say, fish croquettes) my brain sometimes forgets to register them as a recipe.
One category of drinks that we consume with regular frequency is lassis, the creamy, yogurt based drink that is very similar to a smoothie.  My kids are bananas for the mango lassi but the salty lassi is the darling of my heart.  Arjun bought me a new Vitamix blender for Christmas (something I have been lusting after for YEARS) and so we have been drinking even more blended drinks than usual.   Last week, while grocery shopping at Trader Joe's, I noticed frozen figs available in the freezer section and was instantly intrigued.  I adore figs but the season is so short.  I rarely get my fill.  But here was a taste that could be enjoyed now.
I also picked up a packet of hemp seeds – the latest healthy seed we should all be eating to hit grocery shelves.  My fellow blogger and registered dietician, Katie Morford, covered them recently in this post.  I thought they would be smashing in a lassi with the figs and I was absolutely right.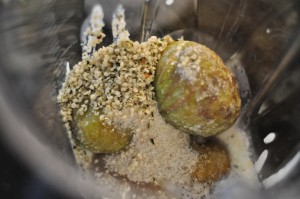 This voluptuous drink is only six ingredients and comes together in seconds.  The sweetness of the figs is dressed up with the unexpected taste of cardamom.  If you don't have cardamom, a dash of cinnamon would also be nice.  It tastes of the promise of warmer days – something we all need in February!

Put all the ingredients in your blender. Blend until the drink is completely smooth. This took my blender several minutes.