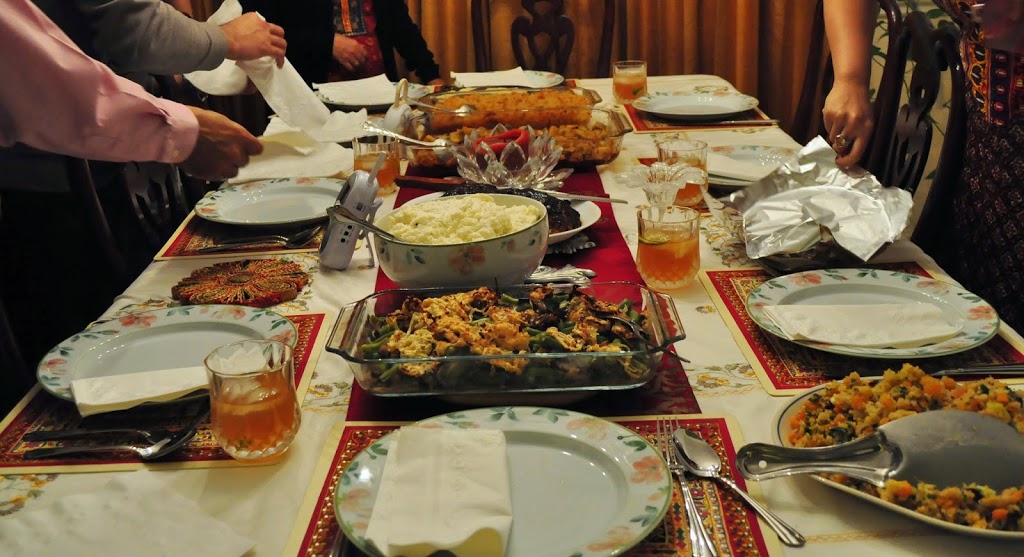 Thanksgiving is my favorite holiday.  There are no gifts to worry about and the point is really to get everyone around a table and eat some terribly good food – which is something I can really get behind!  Before I had kids, I used to look forward to all the cooking and relish the planning.   Now, with Ishani and Shiv in the mix, I tend to choose a simpler, but yet still tasty approach to the holiday.  Over the years I have recipes that have endured, that I look forward to preparing and eating every year.  I wanted to share them with you in case you are still looking for a few good dishes to round out your Thanksgiving table.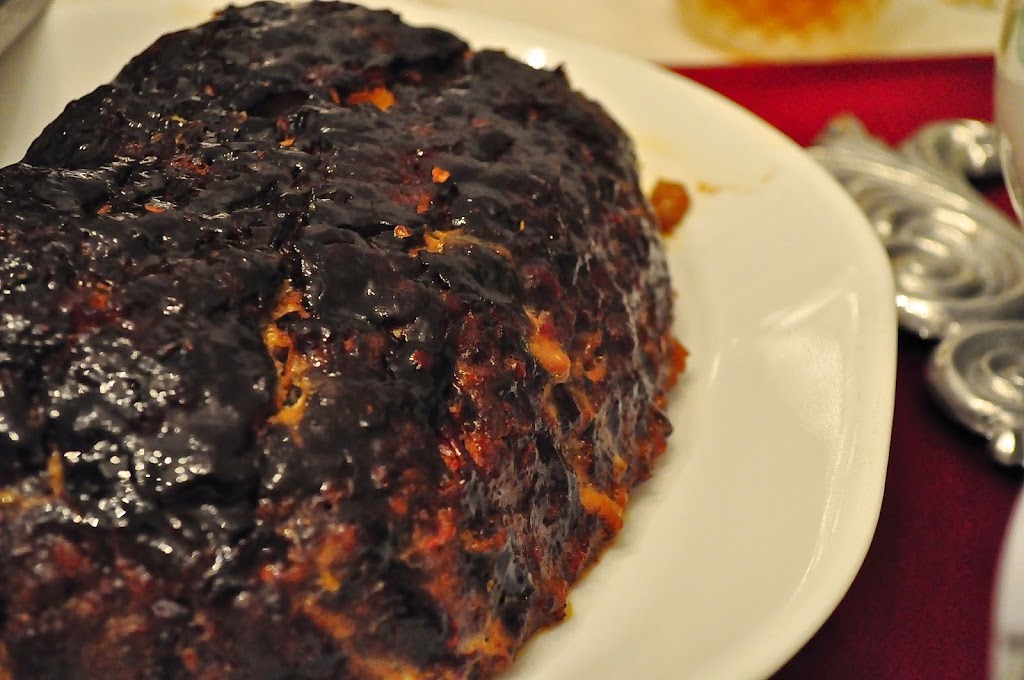 Forget turkey – try meatloaf!
First up let's talk turkey.  Since my parents don't eat the bird, we generally don't make one because even an 8 pound turkey yields way too many leftovers.  Instead we often make this utterly fabulous meatloaf from Bobby Flay.  If you grew up eating meat loaf I can pretty much guarantee this is nothing like what you remember.  There are a good amount of veggies in the mix which keeps this dish really moist (and probably healthier) plus the glaze has balsamic vinegar in it which just adds the most gorgeous tanginess.
To go with the meatloaf you gotta have something cheesy and decadent and this macaroni and cheese is it.  There is some mustard in the cheese sauce to perk it up a bit and the breadcrumbs on top give it just enough crunch.  We have mixed in capers or pickled jalapenos with great success.
To keep with tradition,  we always have yams on the table.  Generally I find yams cloyingly sweet until I stumbled upon this recipe years ago.  With ginger and orange juice in the mix, the flavor stays refreshingly bright, but there is some maple syrup added to sweeten things a little.  They are baked for over an hour and continually basted so they are just fall apart in your mouth tender when they are done.
Lastly, don't forget about lunch!  With all the focus on the big meal of the day, so many of us forget about what to make for lunch.  Our fool proof solution has been to make Ina Garten's roasted tomato soup a day or two ahead of turkey day and serve it for lunch.  It is light so everyone will be plenty hungry for dinner and also perfect for self-service.  If folks are busy cooking, they can grab a bowl and heat whenever they are ready for a break.  On the side, grilled cheese sandwiches are always welcome.
Whatever you are eating this Thanksgiving, I hope it is delicious!  I am thankful for all of you reading my blog and wish you nothing but joy and delectable eats this holiday.  If you have a chance, spill about what you like to serve and eat in the comments below!