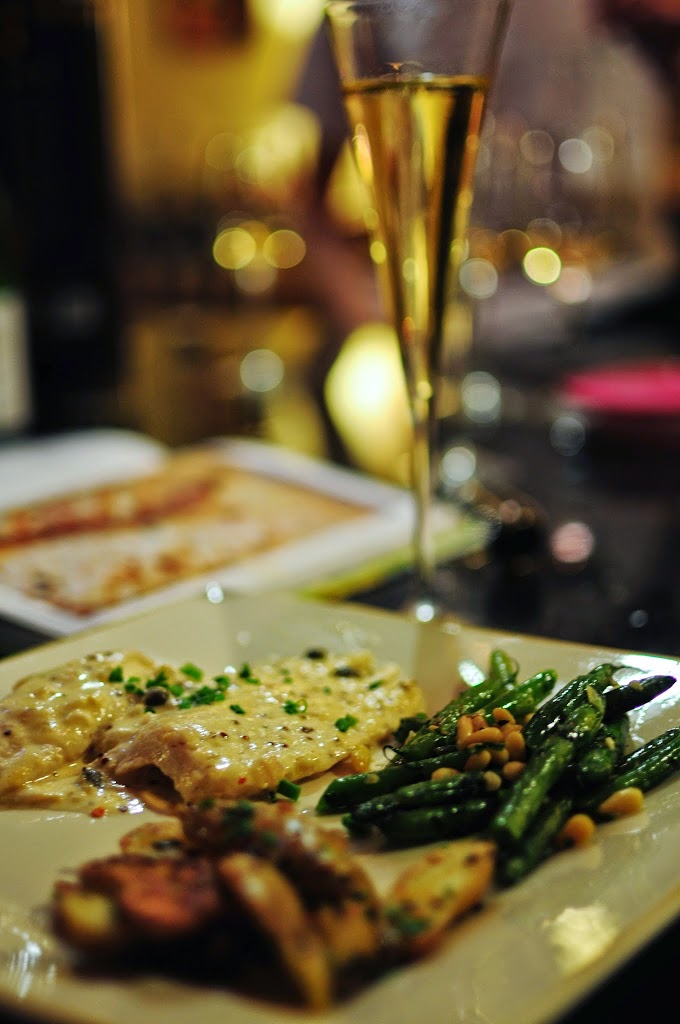 I consider myself a pretty confident cook.  Dinner parties and entertaining generally inspire, not petrify me.  But recently even I was flummoxed.  I was going to have out of town guests for whom I would need to prepare dinner.  I would be spending the whole day out in the city with them so the meal would have to come together very quickly after we returned home but yet somehow still manage to be impressive.  And here is the clincher – whatever I made had to pair well with a magnum of 2004 champagne.  Easy, right?  Hah!
I was stumped for a few days and then brilliantly thought to look to one of the queens of entertaining – none other than the fabulous Ina Garten.  In her book Foolproof, she has recipe for the easiest, most elegant fish.  You simply mix creme fraiche (this already sounds fancy, right?) with some mustard, shallots, capers, spread it over a nice flaky white fish, and bake for 12-15 minutes.  And that's it!!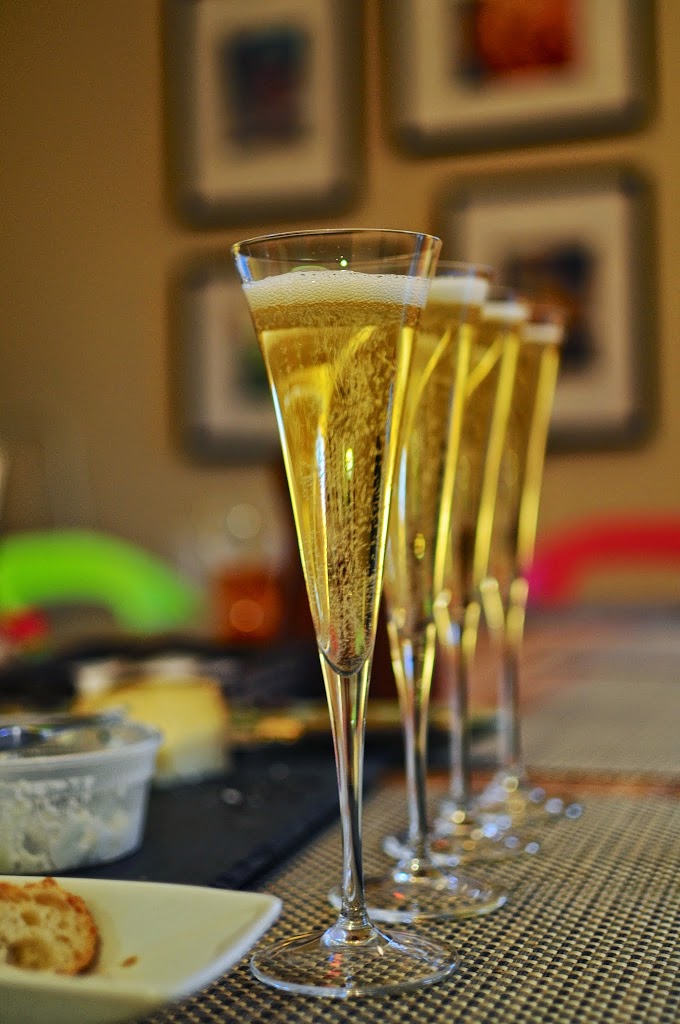 Best of all the fish would pair beautifully with champagne (because my French wine importer guest told me so and he was right) and I could make the creme fraiche mixture in advance so it would literally come together in minutes.  On the side, I planned to serve some green beans tossed with gremolata (also thanks to Ina) and fingerling potatoes browned in a skillet and tossed with chive butter.  I boiled the potatoes and beans early in the day so I could finish both the sides quickly while the fish was baking.
To nibble on before dinner I served olives, cheese, and some marcona almonds.  (Side note: I am obsessed with marcona almonds.  I have succumbed to the marketing and they are just so yummy they must be a superior nut. )
The meal was absolutely delicious and effortlessly chic.  And the best part – and this was surprising – my kids loved the fish!!  Okay, if I'm being totally honest my daughter loved it more than my son but still they both cleaned their plates.  Success on all fronts!!
In fact, I was so happy with how it turned out I made it again for another set of out of town guests last weekend.  Happy guests with full tummies and cleaned plates again.  And the best part of it all is that the meal feels impressive but takes hardly any time to cook which makes me feel like some sort of mastermind with impeccable planning and taste.  The next time you need a dose of that in your life please please make this dish.  Oh, and it is also just one of yummiest fish preparations EVER!
MUSTARD ROASTED FISH
Ingredients:
4 (8-ounce) fish fillets such as red snapper or petrale sole
Kosher salt and freshly ground black pepper
8 ounces creme fraiche
3 tablespoons Dijon mustard
1 tablespoon whole-grain mustard
2 tablespoons minced shallots
2 teaspoons drained capers
1.  Preheat the oven to 425 degrees F.
2.  Line a sheet pan with parchment paper. Place the fish fillets skin side down on the sheet pan. Sprinkle generously with salt and pepper.
3.  Combine the creme fraiche, 2 mustards, shallots, capers, 1 teaspoon salt, and 1/2 teaspoon pepper in a small bowl.   This can also be done in advance if it makes things easier.
4. Spoon the sauce evenly over the fish fillets, making sure the fish is completely covered. Bake for 10 to 15 minutes, depending on the thickness of the fish, until it's barely done.
5.  Serve hot or at room temperature with the sauce from the pan spooned over the top.
And leftovers reheat nicely the next day.