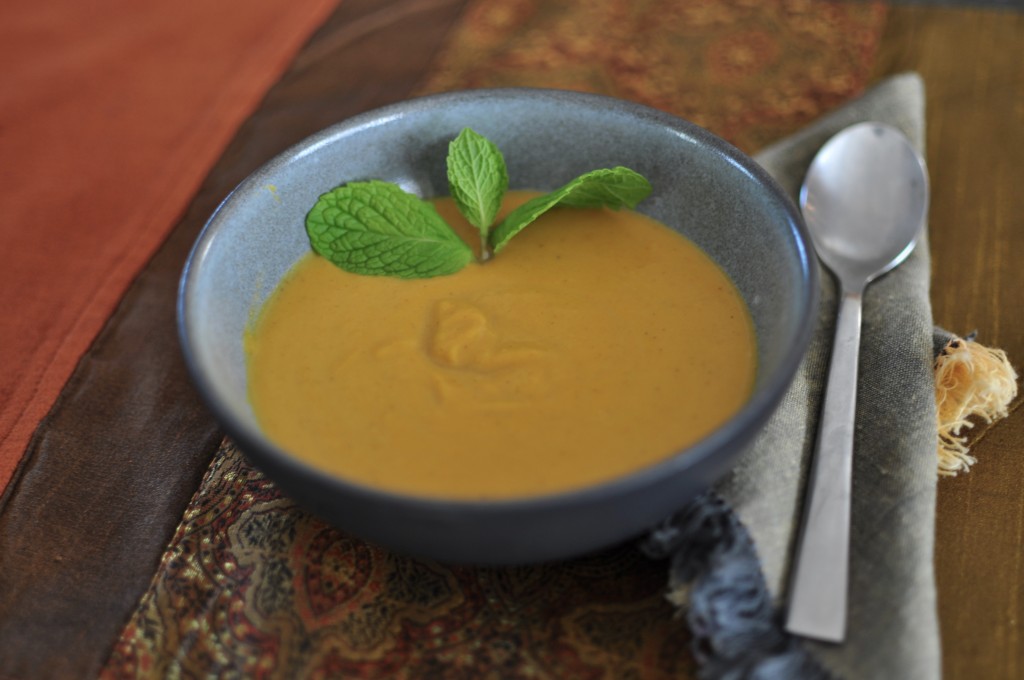 Towards the end of last year I started hearing about a newish way of eating called the Whole30.  Now I am not a diet kind of gal.  I believe all foods have a place in your life in moderation.  Or at least I did.  What convinced me to look into the Whole30 was that really healthy people who already ate things like kale and quinoa were telling me that it changed their lives and bodies.  The premise of the program is you cut out all inflammatory foods from your diet for 30 days – so no grains of any kind, no dairy, no soy, no legumes, no alcohol, and no sugar.  That is a lot to give up.  That means no cream or milk in your coffee and no cheese on anything.  Also anything with soy sauce or added sugar is out.  If you haven't read your ingredient labels recently you will be surprised to see how many totally savory things have added sugar – like your favorite sauce and pickled jalapeños.
But giving up all those things could potentially change my life and my health.  So trepidatiously I embarked on the Whole30 last week starting January 11.  I am currently on Day 12 and I am enjoying how I feel – my skin looks great and my pants feel loose – but there is an added benefit I wasn't expecting that doesn't have anything to do with my health.  This program has started to change the way I cook.  Because so much of what you are eating is vegetables, I have tried new things that I would otherwise have not bothered with – roasted cabbage and fried plantains – both utterly delicious and worthy of a many repeat visits on my table no matter how I am eating.  I am also relying a lot less on cheese for flavor which is a trap I had fallen into and not even realized!  So in my book, this program is already a win for the effect it is having on the dishes coming out of my kitchen which you might have already gathered if you follow me on instagram.  Plus, it is a fun challenge to see how many yummy things you can come up with while following the program's guidelines.
Case in point is this curried sweet potato bisque.  Looking at rainy and cold weather forecast I knew I wanted to make soup and I had several sweet potatoes that were begging to be used.  I imagined a soup with a touch of creamy and also a hint of spice.  Thanks to coconut milk, curry powder, and fresh ginger I got the flavor combination I craved.  And I felt good while eating every bite.  It looks and feels like sunshine in a bowl.  Something you might need if you are faced with a snowstorm this weekend like many of my friends on the East Coast.  Stay safe and enjoy the white stuff!  I haven't seen snow in years and am actually missing it a bit…..even adults love snow days on occasion.  Well, a girl can sip on some yummy soup and dream of whiter landscapes!

Heat the cooking fat in a dutch oven over medium heat until it shimmers. Add the onions and sauté for 5-7 minutes until they are translucent.

Add the ginger and sauté for another 2-3 minutes.

Add the curry power and sauté for 1 minute until you can smell the spice aromas.

Add the sweet potato and apple and stir well. Also sprinkle in the salt.

Add the broth to the pan and bring the mixture to a boil. Reduce the heat and simmer for 20-25 minutes until the vegetables are tender and can be easily pierced with a fork.

Puree the soup either with an immersion, hand-held blender or in a conventional blender. If you use a conventional blender make sure you vent the hot liquid and only fill the blender half way.

Add the coconut milk and stir well. Taste for salt. If the soup is a bit thick (I like it on the thicker side) thin with more broth or water.
This soup keeps well in the fridge for several days.