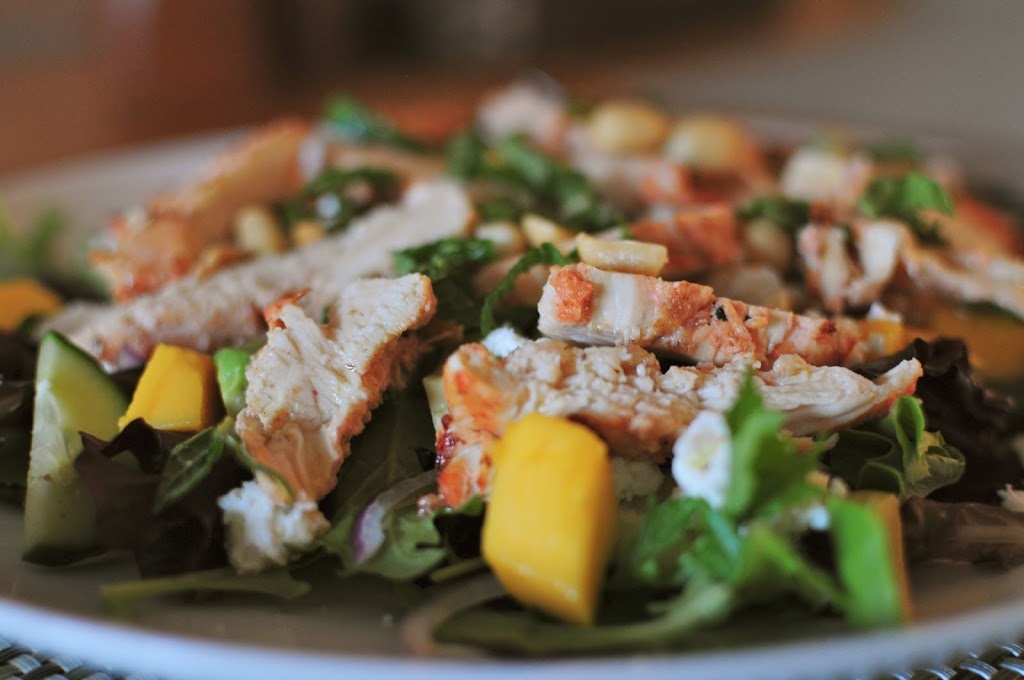 So it is summer time, even if it doesn't often feel like it in the cool Bay area, and time to eat lighter food.  My palate craves fresh tastes this time of year even if it isn't scorching out.  But as a cuisine, Indian is not exactly known for being low calorie.  So I've improvised and fashioned a salad that is so so simple that you won't even break a sweat even if you are in a hotter climate than me.  I've been making some version of this salad for years.  It started as an accompaniment for biriyani which is so packed with flavor and nuance that you want something bright like a salad to eat with it.  The first version had mixed greens, cubed avocado, mango, sliced red onion and some chopped cashews.  The dressing couldn't be simpler – just some lemon juice, olive oil and the secret ingredient – chaat masala – which gives it a tang and subtle spice.  If you're feeling fiesty you could add a finely chopped green chili to it as well.  If I have a shallot lying around, it also makes a beautiful addition very finely chopped.  I generally always toss the dressing with greens, cucumber, avocado, and mango.  And then add other things in depending on what's in the fridge.  Most recently we had the salads topped with Tandoori chicken and garnished with mint, feta, and chopped peanuts.  I even did a deconstructed version for my 3 year old without the greens that he adored.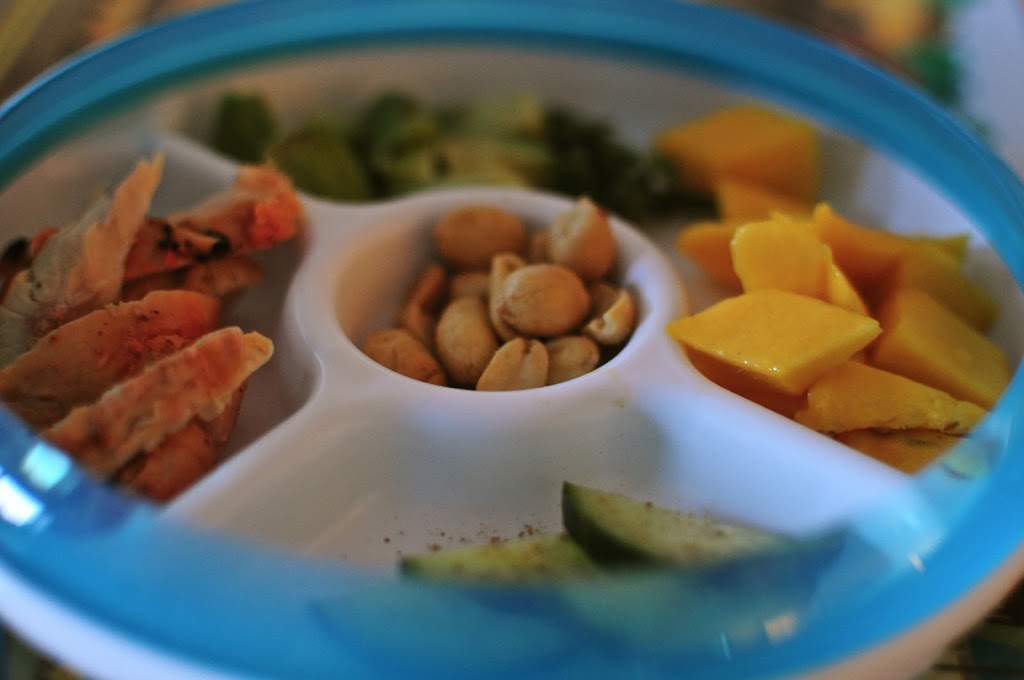 Think of this less a recipe an more a jumping off point for making your salads with Indian flavor.

DRESSING
Ingredients:
1 tbl fresh lemon juice (don't even think of using that stuff in the bottle)
2 tbl extra virgin olive oil
1/2 tsp chaat masala – or more to taste
Whisk all the ingredients together.   The dressing will keep for several days in the fridge.